The Callan Method
The Callan Method is loved by students and language teachers all over the world.
It's fast and effective
It's lively and enjoyable
There is constant listening and speaking practice
The Callan Method is used successfully in more than 40 countries and helps many thousands of people every day to learn English and Spanish quickly and efficiently.
The Method that works!
The Callan Method provides carefully programmed language practice.  During every lesson, you learn new grammar and vocabulary. You immediately practise using it, and everything is revised in a systematic way so that you remember what you've learned.
If you're aiming to take language exams at level B1, B2 or C1 (for example, English exams such as Cambridge, TOEIC, IELTS, TOEFL or Trinity), the Callan Method is the fastest way to acquire the language skills you need to succeed, and you'll be able to speak fluently and with confidence.
Always look for a Callan Method Accredited School.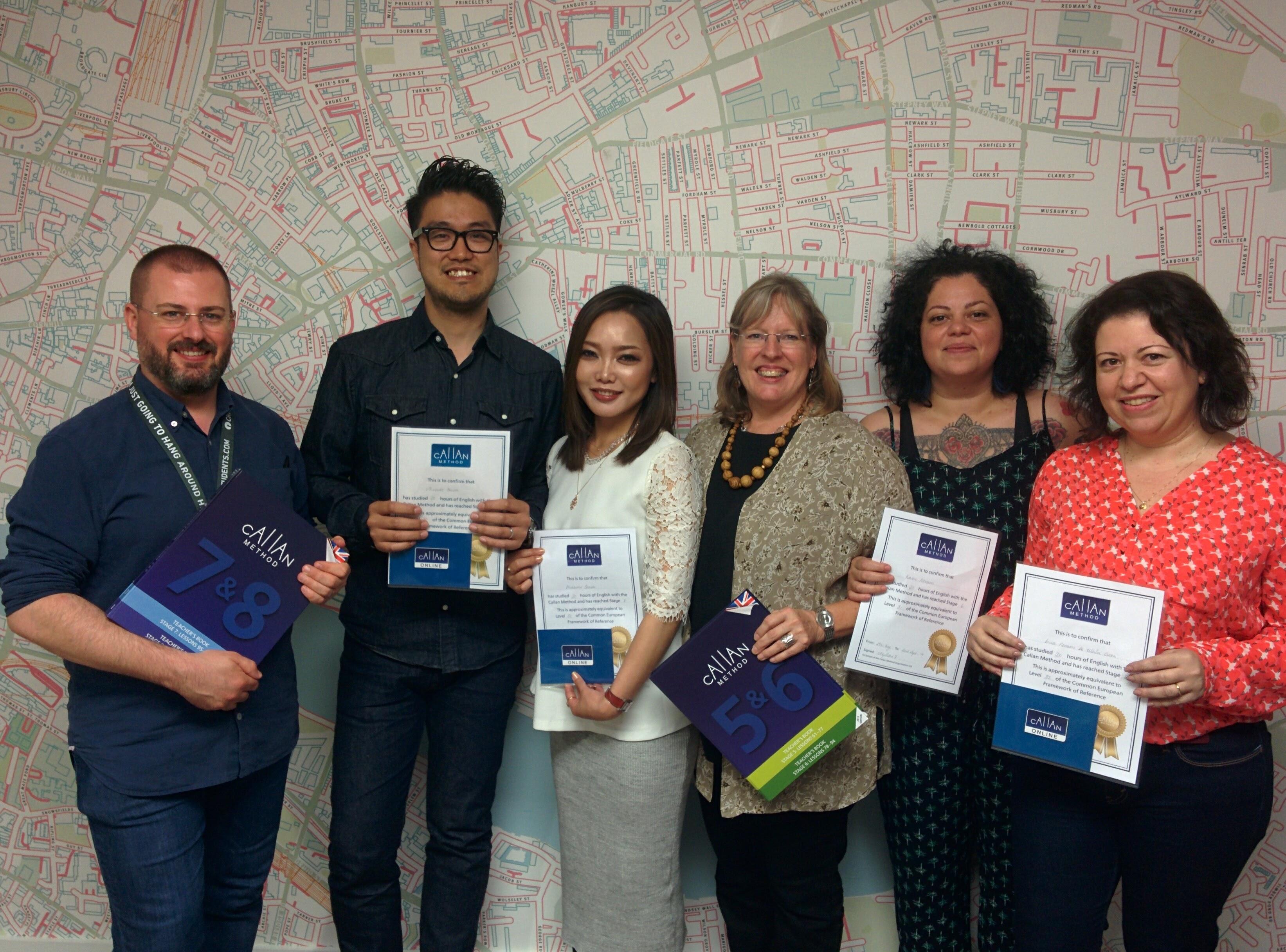 Why the Callan Method works
The fast and efficient way to learn a language
Useful speaking practice - not just chatting
Teaching quality guaranteed
History of the Callan Method
Students' reactions to the Callan Method
Find A School
The only way to be certain that your teacher is using the Callan Method correctly in your lessons is to study at a Callan Accredited School or with a Callan Registered Teacher.  The Callan Method is much more than a book, and it's essential that your teachers are properly trained to use the Method so that they always deliver a fast, fun and effective lesson.
Find a School