General English
The Callan Method General English course consists of 12 levels (or "stages"), and caters for all learners, from total beginner to advanced.   It is taught at Callan Accredited Schools and Online Partners, by Callan Registered Teachers and through Callan Online.
The Student's Books are available in printed format or as eBooks with integrated audio.  In addition to the books, you will have access to the online Callan Student Practice Area which has:
video dictations with auto-correction
a unique record-your-answer module
lots of interactive exercises to revise grammar and vocabulary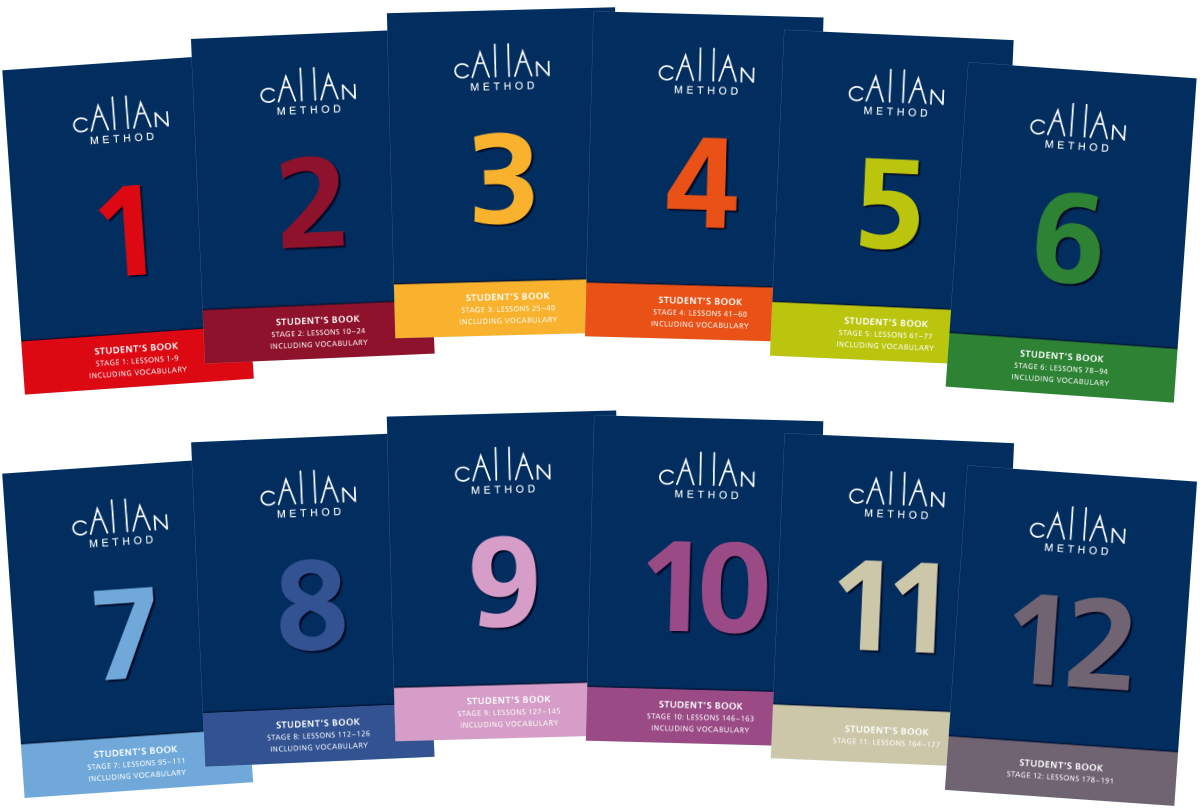 Callan Student Practice Area
The interactive Callan Student Practice Area (CSPA) provides a fun and effective way for students in any of the 12 General English stages to keep learning outside school.
The unique Question & Answer section lets students practise their listening and speaking (and even record themselves).
The Dictation section provides listening and writing practice with auto-correction.
The Exercises section contains lots of original material to help students improve their vocabulary and grammar.
Students can visit the CSPA via the free Callan Method App or access it online using any device.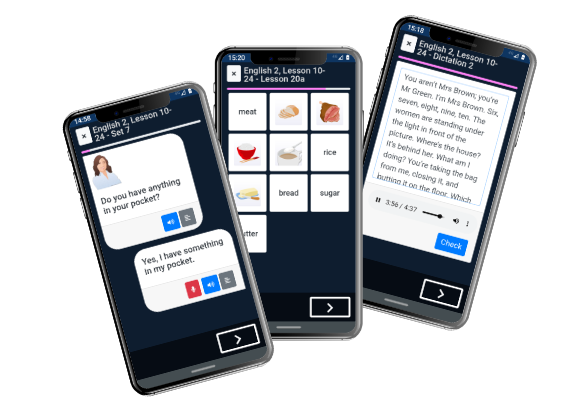 Callan Student's Grammar Workbooks
The content of the Callan Method General English course has been decided on with the CEFR (Common European Framework of Reference) and popular international English language exams firmly in mind. Throughout the 12 stages, grammar points are introduced via clear rules, immediately practised, and then systematically revised.
Our three Student's Grammar Workbooks are designed to accompany Callan Method students as they progress through their A2, B1 and B2 studies, ensuring that they further revise and consolidate every point of grammar they encounter during their Callan Method course.
At some point, many learners also choose to prepare for an exam that will certify their level, such as A2 Key, B1 Preliminary, B2 First, IELTS, TOEIC or TOEFL. For all these exams, the varied tasks in our workbooks provide exactly what learners need to achieve the levels of accuracy necessary for success.
What students say about the Callan Method
Start studying English with the Callan Method now!
Study English at a Callan Method Accredited School or online at Callan Online.
That way, you can be sure that the Method is being taught correctly so that you will learn efficiently. Always look for the Callan Method Accredited School logo.
Find A School