English for everyone...
and Spanish too!
Digital resources
The free Callan App means that, wherever they are, Callan Method students can access their eBooks and audio. Also on the app (or online), students can practise their language skills with unique exercises designed to complement and consolidate learning from their Callan Method course.
For teaching lessons online, Callan Accredited Schools have the Online Callan Classroom (OCC). With integrated Teacher's eBooks, visual aids, lesson scheduling and many other bespoke features, the OCC makes it easy to run great online courses with the Callan Method.
"Yesterday, I ran my first complete lesson with OCC and it worked like a charm. Audio and video much cleaner than other platforms I've been using these past weeks. With the Callan books on the screen, I never have to look away, so I look more professional. The demo charts are very handy – don't need to fumble around pointing the pictures at the camera. All in all, very cool platform." – School Director, Capitol City English, Rome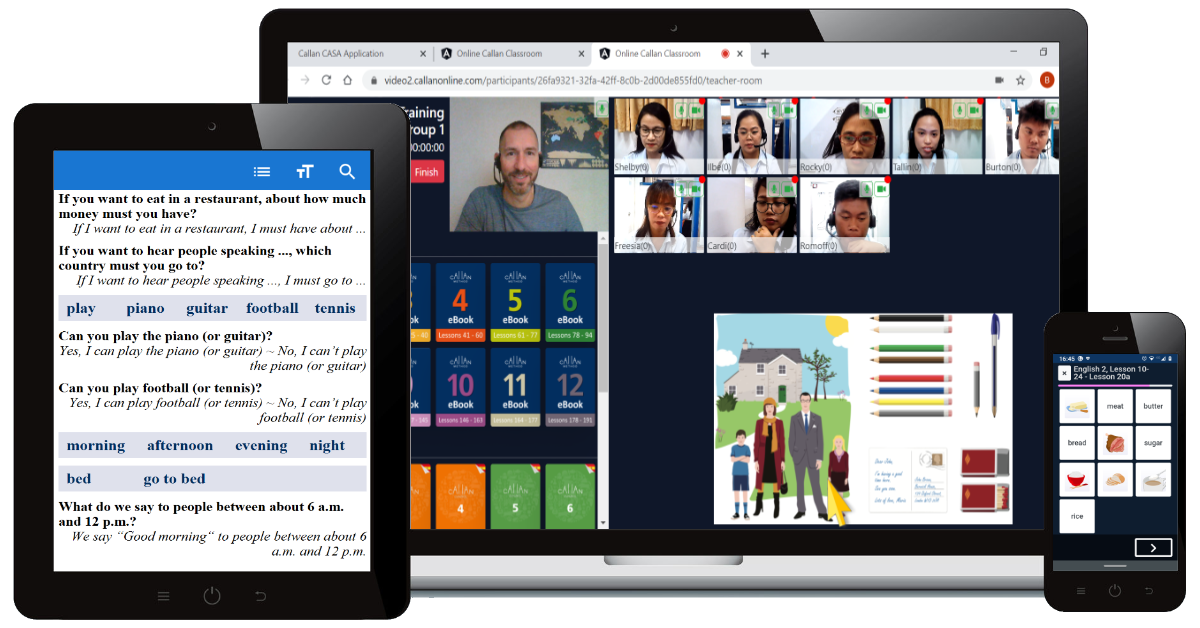 Find a School
Find a Callan Accredited School where teachers are properly trained to deliver effective lessons.
Find a School